INTERVIEWS / NEWS
::::::::::::::::::::::::::::::::::::::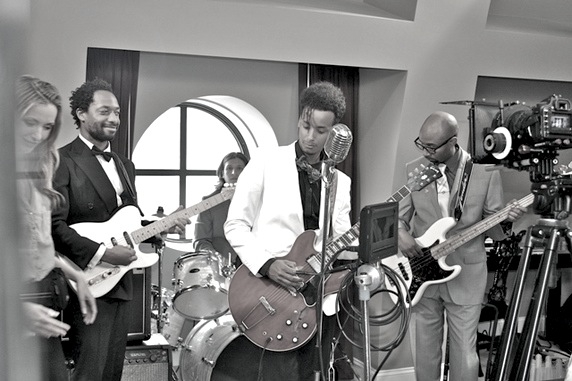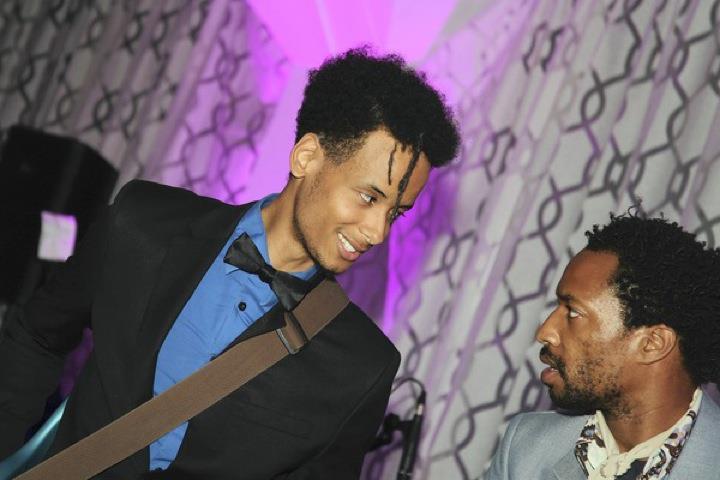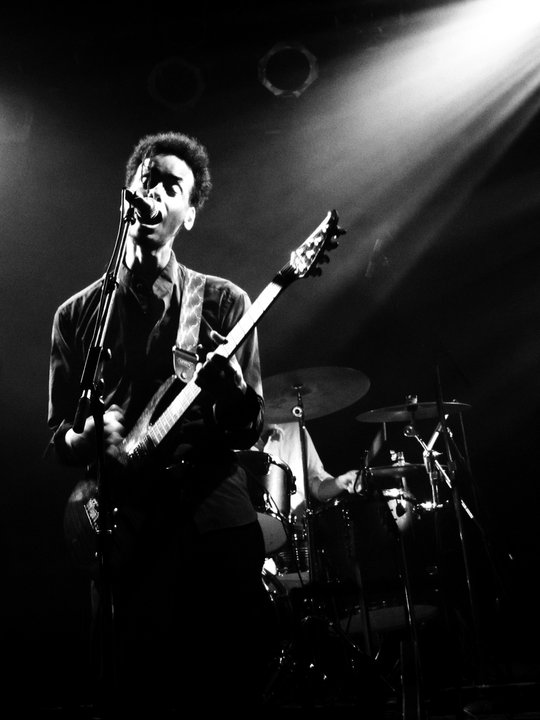 KCRW / BY garth Trinidad
"Chicago based band Blah Blah Blah have cultivated a modest, devoted following in the last few years since releasing two albums and touring, all independently.
Pioneers of what they call Ballroom Rock," ...
refinery 29
"We've showed off the mega-buzzed-about local band Blah Blah Blah before, but we got the feeling that you needed to get a little more...erm...intimate with these boys. The band's" ...
guster / ryan miller
Hear what Ryan Miller of the band Guster has to say about Blah Blah Blah...
MOJAMOJA AWARDS / GRAMMY BENEFIT
"Performances included Grammy Award Nominees Los Amigos Invisibles, pop and international alternative artists Goapele, Sonos, Mariachi El Bronx, Blah Blah Blah"...
CHICAGO TRIBUNE / TASTE OF CHICAGO
"Blah Blah Blah is anything but. These guys are purveyors of a musical genre that the band labels "ballroom rock." As near as can be discerned, this means dynamic, irresistible"...
AFRO PUNK / SOUND CHECK
"Championing a genre of music fittingly called "Ballroom Rock," Blah Blah Blah are definitely a band deserving of your attention"...
WINDY CITY ROCK / EP REVIEW
"Blah Blah Blah's multi-cultural makeup is refreshing, and combined with their musical skills and dapper style, helps to create a unique identity.
"...
CHICAGO NOW / CANDID CANDACE
"let me go on record as saying these guys are on their way to stardom."...
CHICAGO TRIBUNE
"Local bands on verge of breaking big-time."...
AGATHA KUBALASKI
"I recently reconnected with an old family acquaintance, Kasia Koniar, and heard that she just produced & directed a music video for Blah Blah Blah.."...
CHICAGOVERSE UNLIMITED
"When last we heard from Blah Blah Blah, it was November of 2011, when the group dropped the Matt Walker-produced and Sean O'Keefe-engineered Thank You Thank You EP."...